News & Events
First years: One-day writing workshop: 10am to 5pm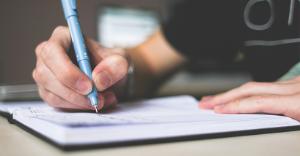 Northern Bridge is delighted to be offering advanced, dedicated writing training to incoming first year PhD students in the form of one-day workshops and an intensive residential to those students entering their third year.
Now that you've figured out what your thesis is about, how do you move forward without losing momentum? And how do you begin to mount a well-modulated argument that will unfold logically through your entire thesis?
Professional writers and Royal Literary Fund Consultant Fellows: Anna Barker (novelist) and Tina Pepler (radio and TV drama) will lead one-day workshops in Belfast and Durham that will re-focus you on your key research questions.
You'll be invited to interrogate your motives, assumptions and arguments and you'll learn story-telling tools that offer lively and compelling ways through your research.
Long-form composition is always challenging, so we'll help you get fresh insight into your approach to your chosen topic and a deeper understanding of how to plan chapters, narrative arcs, and make ideas travel.
Places are limited.
Last modified: Mon, 23 Jul 2018 16:14:10 BST
Top