News & Events
Third years: Five-day residential writing course Shepherd's Dene Retreat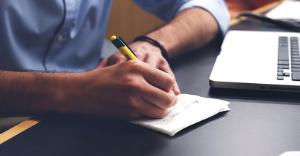 Anna Barker and Tina Pepler, both professional writers and Consultant Fellows of the Royal Literary Fund, invite you to join them on a five-day residential immersive writing course at Shepherd's Dene in Northumberland January 14-18, 2019.
Perhaps you have a complete draft of your thesis to work with, but feel it needs greater coherence and a clearer argumentative through-line; or stronger, more imaginative links between one chapter and another; better sign-posting; or else a general lift – a rigorous edit to introduce a livelier use of language, remove superfluous material, and enhance heft.
In pursuing these ends the course tutors will share with you some key techniques of creative writing to help you write with a compelling and distinctive voice, with no loss of academic rigour.
During the retreat, you will receive two 2:1 tutorials during which you are given detailed feedback on every aspect of your work.
Thesis samples are called in from all participants and read in advance so the tutors can get a sense of where your strengths lie as a writer and how you can develop further.
Morning sessions are for group teaching and look at structure, voice, coherence, managing reader expectations, clarity and evidencing of argument, etc., as well as explore any concerns brought by students.
Afternoons are for tutorials and writing time.
Shepherd's Dene (shepherdsdene.co.uk) is an Edwardian country house set in 20 acres of grounds - an ideal setting for you to dwell with your research during the most intensive writing phase.
There is a labyrinth that can be walked for meditation, or just for fun, plenty of spots for quiet reflection, a croquet lawn and even a volleyball court to let off steam.
Places are limited.
Northern Bridge will open a competition for this training so look out for further news on this from October.
Last modified: Mon, 23 Jul 2018 16:18:08 BST
Top